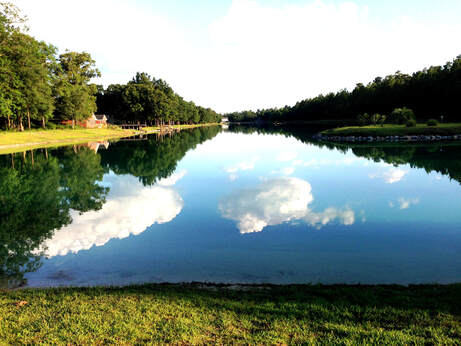 About Us
Ski Chaste Lake is a traditional 3 Event Tournament Water Ski site located in North Mobile County in the Mobile County River Delta Area. With 13 homes on the lake, we are a recreational and tournament water ski community.
For you Google Earth fans our geographic coordinates are 30°54.6'N 88°00.7'W.
Ski Chaste Lake is a man-made lake started over 25 years ago as the dream of J.R.Henley, a lifelong South Alabama skier who had a vision of a tournament ski site in the river delta area.
Over the years, the lake has matured, with the help of nature and the dedication of the residents, into a shining star of the Alabama Water Ski Federation. Its beauty and consistent and no-compromise "skiability", along with traditional southern hospitality has made it a favorite tournament stop for southeast skiers and a frequent host of the Alabama State Water Ski Championships. We were the host site for the 2017 and 2018 Junior U.S. Open Championships.
Our country location, proximity to the conveniences of urban Mobile and the recreational opportunities of the Gulf Coast, not to mention traditional Southern ambiance, cuisine and temperate climate, has drawn lake owners from as far away as Indiana, Washington State, California, Oklahoma, Missouri and even Hawaii.
Y'all come see us real soon and give us a rip!
Roll Tide!
---